Meet Emily Blue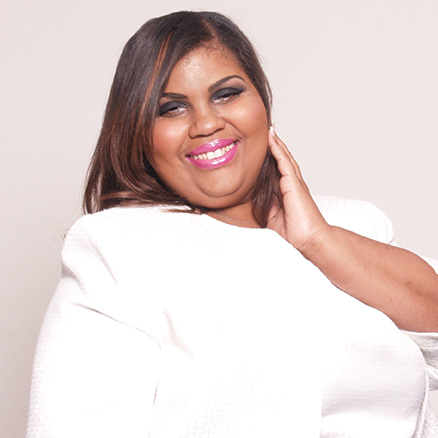 Emily Michelle Blue, the educator, journalist, certified life and wellness coach, vocalist, model, pageant queen, licensed minister, and motivational speaker is a native of Dallas, Texas.
Because of her personal journey and testimony, Emily's ultimate goal is to help people become well from the inside out.  She is determined to help others become empowered, change their mindsets, and truly live "life and life more abundantly."
Emily is the CEO and Founder of Fx3 Coaching, LLC, a company that provides empowering coaching and consulting experiences that help people lead authentic lives, unlock their potential and live healthy lifestyles and EMB Chrysalis Foundation, a 501(c)(3) tax-exempt non-profit organization dedicated to equipping and enriching individuals from all walks of life with the tools necessary to be well from the inside out.
Emily is a 2000 graduate of Southern Methodist University (SMU) receiving her degree in Journalism: Broadcast News.  As a student, Emily was extremely active in various areas of student leadership.  One of her greatest achievements on campus was founding the second African-American academic student organization Society of African American Communicators, the SMU chapter of the National Association of Black Journalists.  She was honored for her significant assistance to the university by the Division of Student Affairs as a recipient of the SMU Dorothy Amann Award.
Emily is a firm believer in the notion that education is the path to opening multiple doors and opportunities for individuals.  In an effort to fulfill her personal belief, Emily is pursuing a Master of Education majoring in Secondary Education with an emphasis in Curriculum & Instruction at Texas A&M University-Commerce.  As an enterprising woman, Emily also believes whole-heartedly in servant leadership professionally and personally.
She is a journalism and professional communications instructor at Nimitz High School where she advises the school newspaper, speech and debate team, Quill & Scroll International Honorary Society for High School Journalists and the Nimitz Chapter of National Speech and Debate Association Honor Society. With a sincere appreciation for the arts, she has recorded as an ensemble vocalist and choir member on several musical projects including Gospel Tabernacle Choir's album, Better Days.
Emily is an active member of Delta Sigma Theta Sorority, Inc. where she serves as Editor of the chapter's newsletter. and SMU Alumni Association where she has served as a member of the Alumni Board and 2010-2011 chair, 2011-2012 past chair, and board member of the African-American Alumni Associates.
Her philosophy in life is "Never allow others to define who you are.  You must define yourself. Through God-given strength and ingenuity, you must live your life on purpose and enjoy the daily journey."